Since Skillet last hit the studio for 2006's breakthrough project Comatose, the group's toured with the likes of Breaking Benjamin, Three Days Grace, Seether and Flyleaf, followed by a solo headlining ranking within Pollstar's Concert Pulse Top 50 Tours for 2008. Along the way, the Grammy-nominated alternative outfit also scored three top 40 singles on Billboard's Mainstream Rock charts, earned a pair of BMI Songwriting Awards and released its first ever concert CD/DVD combo pack in support of the season called Comatose Comes Alive.
Aside from the commercial accolades, the Grammy-nominated modern rockers are rapidly approaching gold sales status, backed by both public adoration and critical praise, making the brand new Awake (Atlantic) the band's most anticipated album to date. Not only does Skillet continue in the tradition of bone crunching rockers and melodic power ballads that comprised the last trip to the studio, but there's a noticeable evolution sure to connect with longtime listeners and open the floodgates of its fan base even further than ever before.
"We found Comatose scoring the most acceptance in terms of album sales, ticket sales and radio airplay out of any of our albums so far, so there's certainly a continuation of that direction," unveils singer/songwriter/bassist John Cooper of the current collection. "But we never want to make the same record twice and that's why Awake keeps it fresh and surprising. We've built off several of the epic elements, orchestration, piano parts and male/female vocal trade offs on several songs, but there's also a balance of straight up rock stuff and tunes that are a little bit stripped down in comparison."
In addition to the increasingly cohesive chemistry by the famed front man, keyboardist/vocalist Korey Cooper, guitarist Ben Kasica and drummer/vocalist Jen Ledger, having all-star producer Howard Benson (Daughtry, My Chemical Romance, P.O.D., The All American Rejects, Hoobastank) behind the boards helped the band reach its most compelling conclusion to date.
"He's been a favorite producer of ours for quite a long time and we've talked about working with him in the past, but this time all the pieces finally fell into place," affirms Cooper. "Howard is a broad stroke painter where he casts a vision, but then incorporates that into what a band is already all about. He really has a knack for the elements an audience enjoys the most, which often times are the vocals and the lyrics, and then he gives the band a chance to be themselves and be proud of the artistic output."
And that's the exact result on all accounts, as the foursome's overwhelmingly satisfied with the entire sonic and thematic palette throughout Awake, which is loaded with plenty of anthems in the making destined to be smash singles and concert sing-a-longs. Even though Skillet possesses undeniable accessibility to this latest batch of tunes, there are still plenty of sophisticated arrangements, unpredictable chord arrangements and mounds of musical integrity all across the board.
"It's a turning of the page for us because this album is even more immediate than Comatose, but there's also a noticeable maturity," contends Cooper. "Some of the songs are complex, others are just really intense rockers and overall there's a real sense that we're opening a new chapter. There are definitely some classic rock elements on the record, traces of glam rock and a lot of today's heavy rock influences as well. Depending on the song, you can hear traces of AC/DC, Metallica or Breaking Benjamin, with lots of big guitars and streamlined drum beats."
Take for instance the searing lead single "Monster," which is just as ominous as its moniker implies, loaded with towering riffs and unbridled rock n' roll abandon. Other aggressive outpourings include the hook heavy "Hero" and the militant "It's Not Me," while several fist pumpers possess dramatic orchestration, such as the unshakably infectious "You Should Have" and the carpe diem ode "One Day Too Late." Of course, no well rounded alternative album would be complete without a handful of gripping ballads, like the loss-centered "Lucy" and the melodic masterpiece "Don't Wake Me."
Skillet's massive fan base (who affectionately refer to themselves as "Panheads"
are sure to agree, though they'll likely be even more impressed with the lyrical outpouring, which remains a top priority for the players. Mixing socially conscious topics with deeply personal narratives and unabashedly hopeful expressions, Awake is just as emotional as it is provocative.
"We're living in crazy times right now between the news that seems to get crazier every day and all the uncertainly throughout society in general," concludes Cooper. "Sometimes it doesn't seem like there's hope, and sure you can choose to give up, but why not face it 'Awake and Alive'? Why let what's going on around you keep you down when there's so much hope that a new day can bring? Everything we sing about on this album is something someone can relate to, and if anything, the songs will let you know you're not alone."
Current line-up
Benjamin Judah Kasica : Guitar [Since 2001]
Korey Cooper : Vocals, Guitar, Keyboard [Since 1999]
John Landrum Cooper : Vocals, Bass
Jennifer Carole Ledger : Vocals, Drums [Since 2008]
Former/Past members
Kevin Haaland : Guitar [1999-2001]
Trey McClurkin : Drums [1996-2000]
Ken Steorts : Guitar [1996-1999]
Lori Peters : Drums, Back Vocals [2000-2007]
DISCOGRAPHY
1996 - Skillet
1. I Can
2. Gasoline
3. Saturn
4. My Beautiful Robe
5. Promise Blender
6. Paint
7. Safe with You
8. You Thought
9. Boundaries
10. Splinter
1998 - Hey You , I Love Your Soul
1. Hey You, I Love Your Soul
2. Deeper
3. Locked in a Cage
4. Your Love (Keeps Me Alive)
5. More Faithful
6. Pour
7. Suspended In You
8. Take
9. Coming Down
10. Whirlwind
11. Dive Over In
12. Scarecrow
2000 - Invincible
1. Best Kept Secret
2. You Take my Rights Away
3. Invincible
4. Rest
5. Come on to the Future
6. You're Powerful
7. I Trust you
8. Each Other
9. The Fire Breathes
10. Say it Loud
11. The One
12. You're in my Brain
2001 - Alien Youth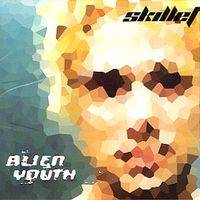 1. Alien Youth
2. Vapor
3. Earth Invasion
4. You Are My Hope
5. Eating Me Away
6. Kill Me, Heal Me
7. Nhirst Is Taking Over
8. One Real Thing
9. Stronger
10. Rippin' Me Off
11. Will You Be There (Falling Down)
12. Come My Way
2004 - Collide
1. Forsaken
2. Savior
3. Open Wounds
4. Collide
5. A Little More
6. My Obsession
7. Fingernails
8. Imperfection
9. Under My Skin
10. Energy
11. Cycle Down
2006 - Comatose
1. Rebirthing
2. The Last Night
3. Yours to Hold
4. Better Than Drugs
5. Comatose"
6. The Older I Get
7. Those Nights"
8. Falling Inside the Black
9. Say Goodbye
10. Whispers in the Dark
11. Looking for Angels
2009 - Awake (DELUXE EDITION)
1. Hero
2. Monster
3. Don't Wake Me
4. Awake and Alive
5. One Day Too Late
6. It's Not Me It's You
7. Should've When You Could've
8. Believe
9. Forgiven
10. Sometimes
11. Never Surrender
12. Lucy
13. Dead Inside (Bonus Track)
14. Would It Matter (Bonus Track)
15. Monster (Radio Edit)
AS REQUESTED BY kasareev78!
ENJOY AND SEED !!!
The Myspace Official:
http://www.myspace.com/skilletmusic