Atrium Carceri is a Swedish musical project by Simon Heath. Atrium Carceri's albums incorporate cinematic themes that help make the sound that much more haunting. The perfect soundtracks to untold horror movies. His six full-length albums have been released by industrial record label Cold Meat Industry.
Atrium Carceri is typically described as dark ambient and industrial ambient music. Similar to projects like Lull and Lustmord, Atrium Carceri uses synthesizers, sound effects, samples from films and anime, piano and other instrumentation to create "slow rhythms, bitter melodies and complex textures" generally based on themes of desolation, loneliness (especially solitary confinement) and environmental decay.
Atrium Carceri has been praised by music critics and embraced by a cult audience for its depth of atmosphere. As described by one reviewer, "Heath creates a world where time collapses, where the ancient world of conjured spirits, the physical limitations of being all too human, and the infinite outreach of potential futuretech, all coexist."
The project name, "Atrium Carceri", means "prison hall" in Latin - however, "carceri" is in the wrong case. The proper name would've been "Atrium Carceris".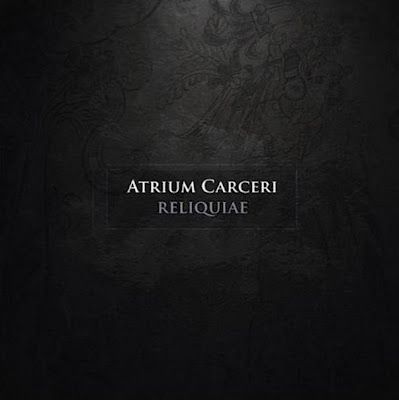 Tracklist:
01 – Floating Above The City
02 – Unveiled
03 – Approaching The Coven
04 – Knowledge Of The Few
05 – Acolyte
06 – Injection
07 – Third From The Centre
08 – Portal Key
09 – Manufactured Minds
10 – Her Blessing
11 – Rusty Red Memory
12 – The Long Walk
13 – Through The Tunnels
14 – A Factory Of Souls
15 – Recovering Fragments
16 – Synchronization
17 – Disassembling The Creator
18 – Truth Revealed
19 – Godess
Quote:
Here is the seventh album by the well respected Simon Heath; spanning 19 tracks, we once again have a real treat on our hands with impressive Dark Ambient, cleverly wrapped and woven into a mass of free flowing underground atmospherics.

'Unveiled' gives us gorgeous ice like piano and is a stand out moment, along with 'Knowledge of the Few', utilising harmonies that float along in soundtrack form over a sea of gently padded bass, with machine like whirs that click in the atmosphere in between.

Heath is a master of variation; in a scene that can quite often become bogged down in the blackest of paths, he manages to reign in the oppressive beast and tames it with ingenious mastery; adding his own individual flair for precise flickers of sound, he creates an entirely different aural landscape that remains as threatening as much as it does beautiful and majestic.

'Reliquiae' is a glorious release; a thoroughly engaging affair, with more than its fair share of nooks and crannies to explore. Seven is a lucky number for us as well, as Heath has once again delivered the goods, outshining many of the scenes greatest; one of the best Dark Ambient acts on the market with more to offer than the genre tag implies.