Torrent's details
Dying Humanity - Full length Discography
Dying Humanity - Full length Discography
Death Metal from Germany.
Quote:
Are you still able to count how many band biographies you have read that try to sell you the allegedly "next big thing", are filled to the brim with superlatives, huge claims and nonsense hardly any band is ever able to live up to? Hundreds? Thousands? Then please relax now, since German death metal outfit DYING HUMANITY stands for honest yet extreme music and an honest way to present itself to you during the following lines of text:

2011 marks the year, DYING HUMANITY release their third album "LIVING ON THE RAZOR´S EDGE" and debut on their new label home Bastardized Recordings. Musically expect a skilfully executed, catchy and brutal mix of classic death metal, thrashing parts, melodic leads and riffs that would make Sweden's melodeath masters proud. Topped off by the growls and screams of Marcus Dietzsch bet your little butt that you are in for a highly entertaining yet profound sonic hellride! But, first of all let's enter the time machine and go back to where it all began…

Formed back in 2006, the quintet celebrated its debut release with the "The Origin of DyH" MCD which received a warm welcome within the metal scene. Restrain Records got aware of the musical potential of the band and released their first album "Fallen Paradise" in 2007. It was recorded at the renowned Rape Of Harmonies studio (Narziss, Heaven Shall Burn…) in Thuringiaand was mastered by none less than Jacob Hansen (Hatesphere, Aborted, etc.). Like any proper band should, DYING HUMANITY earned their reputation by shedding gallons of sweat during many live shows, built up a solid number of loyal supporters and ultimately signed to Maintain Records in 2008 for their second opus "Fragments Of An Incomplete Puzzle" (2009) which notably increased the international awareness for this band. Mastered by Alan Douches and rounded off with artwork by Gustavo Sazes, DYING HUMANITY finally had succeeded in making a substantial step beyond the German scene towards an international market.

"LIVING ON THE RAZOR´S EDGE" is DYING HUMANITY's first concept album which in contrast to the band's rather typical death metal band name does not explore the depths of gore and violence but actually deals with a story that is an ideal, all too common example of how we humans ruin our existence daily. Visually supported by a stunning comic-styled artwork, "LIVING ON THE RAZOR´S EDGE" tells the tale of a woman that experiences all the hardships mankind is able to provide from a broken home over drugs, hypocrisy and abuse until a bitter end. Unfortunately, a story that is all too real nowadays especially in our rich, well-stuffed society.

Mixed and mastered by Jörg Uken at Soundlodge Studio in Germany, this excursion into the abyss called "reality" comes across in powerful sounding and smartly arranged songs. Like its predecessor the album once again features cover artwork by Gustavo Sazes (Arch Enemy, Krisiun, God Forbid) and ultimately offers extreme music with lyrical substance that is a refreshing difference to tons of superficial, mediocre and forgettable releases.

Ultimately, DYING HUMANITY's "LIVING ON THE RAZOR´S EDGE" is a prime example of pure, honest death metal executed with brainpower, gut feeling and sheer passion. Put it on, crank it up and get f**king blasted!
Bandmembers: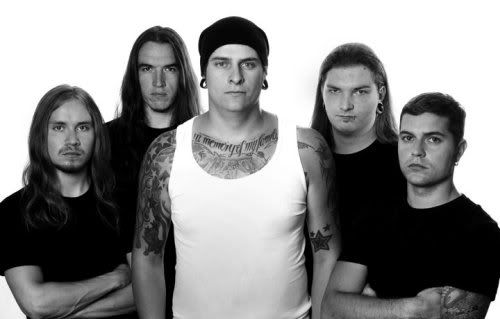 Hendrik Wetzel - Bass
Danny Vanis - Drums
Kai Seidel - Guitars
Simeon Keller - Guitars
Marcus Dietzsch - Vocals
Quote:
Included are all the full length albums the band has released up until now. The albums have a VBR 0/1 bitrate.
2007 - Fallen Paradise
Tracklist:
1. Intro
2. Light of Reality
3. Wrong Turn
4. The Last Breath
5. Paranoia
6. Confused
7. The Old One Remains
8. Fallen Paradise
2009 - Fragments Of An Incomplete Puzzle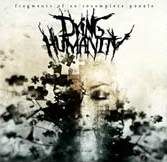 Tracklist:
1. Catch The Puzzles
2. Internal Decay
3. Worth Of Human Life
4. Sick Desire - Dead Aim
5. Bitch
6. Make Them Forgotten
7. Perversion For Defenceless Victims
8. Fragments Of An Incomplete Puzzle
9. Failing Existence
10. Instinct
11. Vicious Silence
12. A Sleaze And A Shame
13. Annul The Fragments
2011 - Living On The Razor's Edge/b]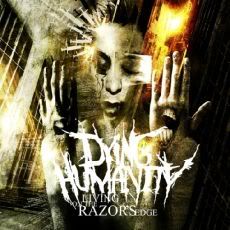 [b]Tracklist:
1. Inception
2. Blinded
3. Broken Home
4. Till the End
5. Outcast
6. Abused
7. Perception
8. Welcome to the Abyss
9. Addicted
10. Between Angel and Beast
11. Revenge and Murder
12. Clarity of Mind
Death
-
201.63 MB
--
2018-11-15
535
Seed(s): 535, Leecher(s):0
N/A
16/06/2012 06:16:24
User Register Online
Total online: 1
Guests: 1
Users: 0