Torrent's details
Jettblack - Raining Rock (2012)
Jettblack - Raining Rock (2012)
Jettblack


Jettblack is a metal band from High Wycombe, England. They currently have released one studio album "Get Your Hands Dirty" released in June 2010, and have a second album, Raining Rock, due for release June 2012.

They take their influences from metal bands from the 1980s and early 1990s to create new tracks and given the conventions of the time a new lease of life. They cite their influences as "Anything up until about 1994".

Originally known as skate rock band Skirtbox, who released two albums between 2000 and 2003.

2008 took them touring with Airbourne and playing a variety of high profile summer festivals such as T in the Park, finishing off the year headlining the third stage at Hard Rock Hell Festival.

In 2009, Jettblack played sets at Download Festival and Relentless Boardmasters.

2010 saw Jettblack added for two dates at the London Roundhouse at the end of the Kerrang! Tour. The year also saw the releasing of their debut album, "Get Your Hands Dirty" on 7 June 2010. They previously launched their single at a special gig at the Purple Turtle in Camden, London. This was followed by a number of one-off gigs including supporting Reckless Love at the historic Barfly, Camden and supporting Papa Roach in The Netherlands before returning to the Relentless Boardmasters Festival and a set at the UK leg of Ozzfest. In September, the band rejoined with Finnish Rockers Reckless Love, supporting them on their 'Back to Paradise' UK tour.

In 2011, Jettblack supported Australian rock group Grinspoon in their UK tour before embarking on their own co-headline tour with Heaven's Basement. They then played the Jägermeister Stage at Sonisphere UK 2011 where they were joined on-stage by two female fire-eaters during their song "Two Hot Girls". They also played a number of small acoustic sets at the festival that same day. In September 2011, They played at Merthyr Rock Festival before setting out on another UK in November with Fozzy.


UK rockers Jettblack have announced a full UK headline tour for October, on the eve of their sell-out London release show for 'Raining Rock', released on Monday 4th June on Spinefarm Records.

Formed in High Wycombe, Buckinghamshire in 2007, and drawing inspiration from an era when rock bands had 'entertaining an audience' high on their list of things to do, Jettblack aren't afraid to get to the point.

From first single, 'Get Your Hands Dirty', through to 'Raining Rock', lead-off single from the second album of the same title, Jettblack have continued to hone and polish their skills when it comes to delivering material set to linger in the mind.

As a result, none of Jettblack's songs are conceived to stand in the corner, away from the spotlight; these are BIG, finely-crafted compositions with a built-in swagger, fuelled by the belief that life is short and best enjoyed right now! Check out the video for their latest single 'Raining Rock' below.

Full-on, boldly constructed and walking a fine and timeless line between the contemporary and the classic, 'Raining Rock' is an album that makes absolutely no concession to the half-hearted or, well, the half-anything, really. This is glorious rock music – unashamedly loud 'n' proud, and delivered with power, passion and the secure knowledge that biggest can very often be best!





Members:

Will Stapleton - Vocals, Guitar
Tom Wright - Bass
Matt Oliver - Drums
Jon Dow - Vocals, Guitar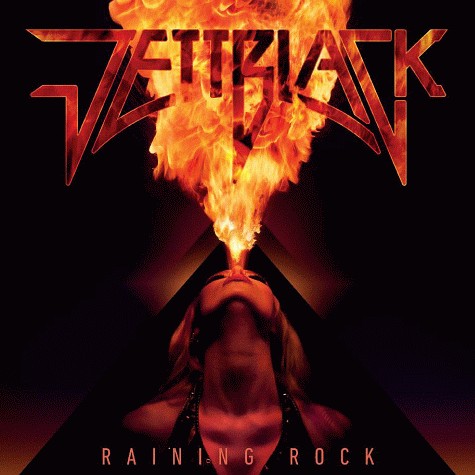 Jettblack - Raining Rock (2012)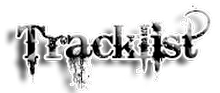 01. Intro (01:08)
02. Raining Rock (03:43)
03. Less Torque, More Thrust (03:40)
04. Prison Of Love (04:02)
05. System (03:58)
06. Black Gold (7:08)
07. Something About This Girl (03:41)
08. Sunshine (03:19)
09. Temptation (03:52)
10. Never Gonna Give It Up (03:18)
11. In-Between Lovers (03:56)
12. Side Of The Road (03:28)
13. The Sweet And The Brave (05:30)
14. Raining Rock (feat. Udo Dirkschneider) [Bonus Track] (03:43)
15. Weapon [Digital Exclusive Bonus Track] (03:45)

Mp3, VBR 270 kbps [V0]
Rock
-
113 MB
--
2018-11-15
379
Seed(s): 379, Leecher(s):0
N/A
16/06/2012 06:16:24
User Register Online
Total online: 1
Guests: 1
Users: 0