Skillet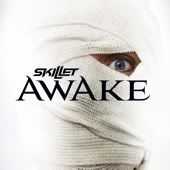 Awake


2009



INFO BY WikiPedia


Awake is the eighth album by Christian rock band Skillet. It is the follow-up to their Grammy-nominated album Comatose. The album was released on August 25, 2009 and debuted at #2 on the Billboard 200. After 20 weeks of release the Album has sold over 300,000 units.



BACKGROUND


Skillet began recording for the album around March 2009. The band recorded at Bay7 Studios in Los Angeles, California, with Howard Benson as the band's producer. The album contains 12 songs. Lead singer John Cooper wrote more than 40 songs in preparation. He said that there was much pressure while recording the album: "Every time you do a record, there's pressure because you want to outdo the last record. This time it was intensified because the last project was so successful."





"We're living in hard times right now between the news that seems to get crazier every day and all the uncertainly throughout society in general," says Cooper. "Sometimes it doesn't seem like there's hope, and sure you can choose to give up, but why not face it 'Awake and Alive'? Life is full of challenges, and sometimes when you look deep into yourself, you can feel weighed down by sin and the 'Monster' that lives inside us all. But the more you realize your need for Christ, the less you focus on that, and on Him instead. Everything we sing about on this album is something someone can relate to, and if anything, the songs will let you know you're not alone."





John Cooper also mentioned in a fan interview that his favorite song on the album is "It's Not Me It's You" because of its 'in your face' rock. He explains that it's about getting rid of a negative influence in your life, and finally realizing that it's them that is bringing you down.



MUSICAL STYLE


According to band members, the album is similar to their 2006 release Comatose, featuring strings and guitars with a harder rock sound than their previous album. John Cooper said that it "sounds like Skillet with some new things people may not expect." On Skillet's website, they describe their musical style as "Classic rock riffs, swirling drums, monstrous hooks, and undeniably catchy choruses... hints of old school progressive rock mixed in with modern alternative flourishes... touches of classical influence as swelling strings intersect with sonic adrenaline rushes."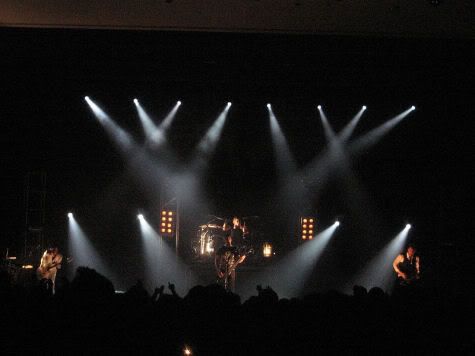 Skillet's "Monster" On My Space
Skillet's "Hero" On My Space



BAND MEMBERS


* John Cooper – lead vocals, bass (1996–present)




* Korey Cooper – keyboard, rhythm guitar, backing vocals, synthesizer (1999–present)




* Ben Kasica – lead guitar (2001–present)




* Jen Ledger – drums, backing vocals (2008–present)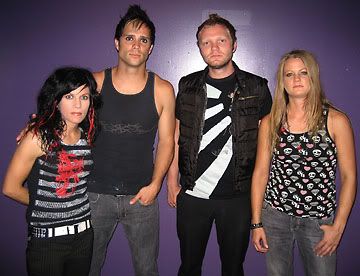 FORMER


* Ken Steorts – guitar (1996–1999) founder of Visible School in Memphis, TN, a music and worship arts college)




* Trey McClurkin – drums, backing vocals (1996–2000)




* Kevin Haaland – guitar (1999–2001)




* Lori Peters – drums (2000–2007)



TOURING


* Billy Dawson - guitar (2000)




* Faith Stern – keyboards, backing vocals (2002–2003)




* Chris Marvin – guitar, backing vocals (2002–2003, 2005–2006)




* Andrea Winchell – keyboard (2005–2006)




* Tate Olsen – cello (2008–present)




* Jonathan Chu – violin (2008–present)




* Scotty Rock — backing bass (2009–present)



DISCOGRAPHY


* Skillet (1996)




* Hey You, I Love Your Soul (1998)




* Invincible (2000)




* Ardent Worship (2000)




* Alien Youth (2001)




* Collide (2003)




* Comatose (2006)




* Awake (2009)



TRACKLIST


1. "Hero" 3:08




2. "Monster" 2:59




3. "Don't Wake Me" 3:55




4. "Awake and Alive" 3:31




5. "One Day Too Late" 3:40




6. "It's Not Me It's You" 3:24




7. "Should've When You Could've" 3:31




8. "Believe" 3:50




9. "Forgiven" 3:39




10. "Sometimes" 3:29




11. "Never Surrender" 3:31




12. "Lucy"



Enjoy & Seed!!